Applecross Community Psychologists
Family Counselling across Perth and Fremantle
More often than not, the person that is referred to counselling is only a part of the problem. Family systems are complex, and involve many individuals. To be able to create change in this system, working as a family and identifying each individual's contribution to conflict and disharmony is the most effective method to dissolve issues. In fact, understanding how each person relates emotionally and to identify expectations of each other in their relationships is the beginning of sustainable changes. Rather than just trying to fix the person with the behavioural or emotional problems, family therapy works on the whole family system.
Family therapy helps family members, couples and others who care about each other to express and explore difficult thoughts and emotions safely, to understand each other's experiences and views, appreciate each other's needs, build on strengths and make useful changes in their relationships and their lives.
Family therapy helps change the broken patterns of communication and the sense of isolation, fear, abandonment, and any number of other challenges that families face. Family counselling is not always fun and exciting, but the research indicates that family therapy produces lasting improvements for families who come in.
How can Family Counselling help?
Family therapy is useful for the following issues:
Health problems (i.e., chronic illnesses)
Child and Adolescent Mental Health
Behavioural problems in children
Anger management problems
Adult mental health
Foster care and adoption
Co-parenting and separation issues
Work related problems
Traumatic experiences
Parenting skills and family functioning
Marital difficulties including separation and divorce
Sexual abuse
How does Family Therapy work?
A family therapy session usually lasts between 60-90 minutes; the intervals between sessions are from one to several weeks depending on the presented problems, the needs of the family members, the stage of the treatment and other variables. Decisions over these matters are negotiated collaboratively with clients and any other involved professionals. Although it is hard to estimate, and it differs widely, the average length of family therapy treatment ranges between 6 – 20 sessions.
Family counsellors most often work with more than one family member in the room but individual sessions, or meetings with parents separate from children for example, are also offered when appropriate.
Our Experienced Family Therapists
Unami Magwenzi
Senior Clinical Psychologist
Unami has over 12 years experience in counselling and has developed her relationship and family counselling skills during her time at Relationships Australia. Unami is passionate about working with young people, adults and their families. Unami is highly skilled at working with parents and caregivers around a range of issues including navigating the transition to parenthood, managing their child's behaviours and emotional concerns, family breakdown, adjusting to life as a step-family, adoption and fostering, and attachment and bonding issues. Unami is trained in a range of parenting programs and is able to apply the strategies from these programs to provide 1:1 tailored support.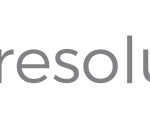 Katherine Shanhun
Senior Psychologist
With extensive experience working in Relationships Australia and private practice Katherine is passionate about relationship and family-based therapy and working young people and their families. Katherine has significant experience (12 years) working with individuals, and families in a variety of settings including private practice, Relationships Australia, and other counselling practices. Should you be struggling with relationship, individual or family matters Katherine can support you to address these concerns or challenges with compassion and care.
Where are you located?
A resolution Applecross can service and treat clients throughout Perth looking to manage depression. We are conveniently located just off the Kwinana Fwy. Nearby suburbs include South Perth, Manning, Booragoon, Victoria Park, Mount Pleasant, Rossmoyne, Brentwood, Willeton and more.
To Learn More Call Today On 08 6555 7786
Our couch, Your private space
Our private and warmly appointed rooms in Applecross provide the perfect space for you to begin your journey of self-development and start taking control of leading a more fulfilling life. We are located near Applecross Village with a private rear entry, upstairs at the back of the building.
Book Online
Make and manage your appointments online, our diary portal makes it easy.
To Make an Appointment Phone Today 08 6555 7786