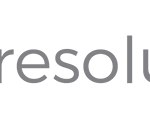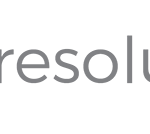 Heidi Smith
Principal Psychologist
Heidi has qualifications and experience in Psychology, Counselling and Organisational psychology.
As a psychologist Heidi has experience in relationship counselling, trauma and post-traumatic stress disorder, anger management, depression, anxiety and obsessive compulsive disorder. Heidi is also a qualified Supervisor. To the workplace she brings her understanding of conflict and relationships to people management strategies, organisational development, investigation and coaching.
Below is Heidi's description of how she provides counselling:
Everyone's journey is unique but for the most part in the beginning I like to work with you to map out your concerns and the problems and understand how the issue has been impacting on your life. It is helpful for us to spend a few sessions in this mapping and goal setting phase and we might touch on a few strategies while we are there. We all have self help books that sit on the shelf, its easy to read things but its hard to implement so any work on strategies will involve just that'- some reading and trouble shooting around implementation. These aspects of therapy are quite cognitive-behavioural in focus and strategy driven.
Some of the things we focus on doing may be new or might seem simple but the art is in our therapeutic relationship, bringing your troubles about doing things to the session, problem solving and setting realistic goals together. Psychologists can't "psychologise"ourselves because its not as simple as just reading or doing homework, its an experiential process (well for most anyway).
I know that for many people with a history of trauma or stressful life events that its not just about the strategy work, its about resolving reaching a deeper understanding of the emotional triggers and beliefs about yourself and the world and how they might relate to our behaviour and experiences today.
If this is relevant to your current problems, you are ready or when you are ready we can do some work together on these events – we can talk and explore the links between past and current problems through cognitive processing therapy (CPT – a form of CBT) or we can do some in session emotional and event processing with eye-movement desensitization reprocessing therapy (EMDR). You will be surprised how much relief you can get from embedded negative thoughts, images and/or emotions when you resolve the underlying causes of these issues.
I love working with couples and families. With couples I help them with conflict, communication, parenting, trust issues, sexual issues and mental health concerns in the context of their relationship. My level 2 training in Gottman Method therapy and years of experience working with couples places me in a good position to provide value to individuals working on their relationships and also couples working together (most couples have around 16 sessions with me, some need fewer some stay for longer).
I don't normally see children, however I am happy to work with the more mature children'/teens for specific issues such as social anxiety, anger management, obsessive compulsive disorder, post-traumatic stress disorder. To work best they have to be comfortable having conversations.
Some of my clients have a shorter journey (6 sessions) while many see me for around 10 sessions (anxiety/depression) and others see me for longer for the formal work and ongoing for maintenance . For couples, trauma, OCD or eating disorders we will most definitely have over 16 sessions for the year and some of the mentioned issues may require more (we can talk about this in session).
Heidi is a nationally accredited Psychologist with with the following qualifications:
Masters in Psychology
Advanced training in mediation
Eye-movement Desensitisation Reprocessing Therapy (EMDR Therapy) Level 2
Gottman Couple Therapy (Level 2)
Workplace Investigations
In addition to helping individuals with depression and/or anxiety issues she is passionate about working with people with relationship, family and parenting issues. Heidi has significant experience with obsessive compulsive disorder and post-traumatic stress disorder.
Heidi is very passionate about helping individuals with obsessive compulsive disorder offering anxiety focused cognitive-behavioural therapy and exposure response therapy for OCD. She has experience with a full range of obsessions and compulsions and many of her clients report satisfaction with the focused nature of their sessions which has helped them overcome their OCD. Heidi can guide you through decisions about medication, using self help books and setting up strategies to overcome your OCD.
Heidi is also very experienced in her work with couples. She helps those with conflict, parenting, trust, intimacy, and/or communication issues. Heidi has significant experience in helping couples recover from affairs and also helping them resolve conflict and improve communication. Most people see Heidi between 6 and 24 sessions for couple therapy.
Heidi is experienced with a range of trauma therapies in helping clients with trauma and post-traumatic stress disorder (PTSD). In this area she has helped those who have experienced sexual abuse, military service, assaults, bullying or any other life event that can trigger a trauma response.
Heidi also manages the family dispute resolution department overseeing child focused parenting sessions and child-inclusive mediation. Heidi has significant experience in preparing single expert witness reports.
In the workplace Heidi has significant experience in workplace and business mediation, bullying and harassment coaching and workshops and workplace investigations. Heidi has significant training in conflict management and dispute resolution. She is passionate about helping individuals, families and businesses resolve conflict and live happier more productive lives. To workplace mediation she brings significant knowledge of organisational business systems, structures and processes.
Heidi is passionate about working with people with these issues!
| | |
| --- | --- |
| Trauma and Post-traumatic Stress Disorder | Anxiety |
| Obsessive Compulsive Disorder | Bullying |
| Relationship Counselling – Gottman Method Therapy | Parenting |
| Family Therapy | Grief and loss |
| Couple Therapy Retreats | Infertility |
| Depression | Stress Management |
| Workplace Issues | Family Separation |
| Single Expert Witness Reports for the Family Court | |