Applecross Community Psychologists
Online Therapy Online Psychologists Perth, Australia
Seeing your psychologist online is a great way to maintain self-care whilst still having the option of attending in person if you need to get out of the house over the next few months. As health practitioners, psychologists are considered essential services by the government and will be operating in a face-to-face and video format throughout most of the next few months.
Our Perth psychologists are experienced with a range of issues such as anxiety, children, teens, depression, relationship concerns, OCD, trauma, PTSD, family issues, parenting, anger and more.
For over 10 years we have been helping individuals, children, couples and families in the Perth and Applecross community in person and online.
Our team has knowledge in providing child therapy online, eye-movement desensitisation and reprocessing therapy (EMDR) online, cognitive-behavioural therapy online and all the other therapies in the online format. Please see their individual specialties.
Which of your online psychologists can help with video therapy or phone consultations?
While all team members at our practice are able to deliver therapy online Namrata has a special interest in providing online therapy at the moment as she waits for the approval of Novovax to be able to offer work both face to face and online.
Our featured Online Psychologist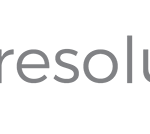 Namrata Makhijini
Psychologist
Namrata has experience as a psychologist at Head Space, a Centrecare outreach worker and in private practice psychology. In addition to working with adults with PTSD, depression and rehabilitation she has developed a special interest in working with youth (children aged 9 and above)
Key highlights:
2015 Bachelor of Psychology
2016 Masters of Applied Psychology (Pre-clinical)
Dialectal Behavioural Therapy skills
Acceptance and Commitment Therapy
Perth Voices Clinic Intervention Program for Psychosis
Treating Perfectionism
Namrata is passionate about helping people with these concerns!
| | |
| --- | --- |
| Trauma and Post-traumatic Stress Disorder | Anxiety |
| Obsessive Compulsive Disorder | Bullying |
| Perfectionism | Grief and loss |
| Adjustment difficulties | Borderline Personality Disorder |
| Depression | Stress Management |
| Low self-esteem | School refusal |
Getting ready for your online therapy session
In a therapy session, a lot of consideration goes into optimising the physical and emotional environment in order to establish a comfortable and secure space with you. These are major considerations for every therapist when they set up their office space. With video sessions we both need to work together to ensure that we create that same comfortable and connected space between us.
Think about this, when you walk into our office for a session you have a nice comfortable chair, tissues, water available and sufficient lighting for you to feel comfortable.
Take an hour or so to set up your own private therapy space.
Creating your online therapy space:
Find a comfortable chair
Have tissues, tea, coffee or water ready
Use your laptop positioned on a stand and stable surface
If you must use your phone, don't hold your phone for the entire session, buy a selfie holder and turn off your notifications.
If you are participating in Eye-movement desensitisation reprocessing therapy online, you must use a laptop or Ipad and headphones.
Use headphones and a microphone, you want a really crisp, clear connection with your therapist
Make sure any lighting is set in front of you not behind
Don't take calls in a public space
Make sure you use a private Wi-Fi connection, preferably your NBN connection.
Confidentiality and no recordings
Remember, your sessions are confidential, we will speak to you in a private space at home if we are not in our office and always with a headset to maintain your privacy.
We ask that you do not record the session under any circumstances, we will not be recording you.
What happens if there are technical errors?
Please be patient, there may be technical glitches with Zoom from time to time, if so we have other platforms we can use such as google meetings, calls can be transferred in minutes.
We will endeavour to give you your full 50-minute session at that time even if there are 5-10 minutes of technical issues. If technical issues persist we may have to reschedule to another time.
What platform do we use and is it secure?
We use either Cliniko or a  secure connection with Zoom, https://zoom.us/. All conversations are encrypted. Download the program before the session and we will send you a link to your meeting with us beforehand.
Do you have a back-up platform?
As a back-up, if Zoom servers are overloaded we can meet on our Google Business platform meet.google.com. Download meet.google.com as a back up to be ready if we need to switch over. If not, don't worry it takes a few minutes to co
Where are you located?
A resolution Applecross has been proudly helping the people of Perth for over 10 years. Set in the heart of Applecross Community Village (Private entry on the first floor via stairs) and Reynolds Road Medical Centre (Wheelchair accessible). We are conveniently located just off the Kwinana Fwy. Nearby suburbs include South Perth, Como, Booragoon, Victoria Park, Mount Pleasant, Rossmoyne, Fremantle, Willeton and more.
Aresolution Community Partners
Our couch, Your private space
Our private and warmly appointed rooms provide the perfect space for you to begin your journey of self-development. We are located near Applecross Village with a private rear entry, upstairs at the back of the building. You can also book Online Therapy sessions.
Book Online
Make and manage your appointments online, our diary portal makes it easy.