Applecross Community Psychologists
Perth and Applecross's Anger Management Counselling Services
Have you ever experienced losing control of how you think and behave in times of stress or conflict? Have you ever felt concerned that you are perceived as aggressive, intimidating or out of control?
Have your friends and family behaved differently around you when you "lose it" or if you become agitated with certain situations?
You are most likely struggling with self-regulating your emotions and your frustrations and angst produce an unhappy and dysfunctional version of you that you are not proud of.
What is anger management counselling
Expressing your anger by just letting it all out seems like it would be helpful but you have probably figured out by now that it is not helping you or the other person who bore the brunt of your anger.
In fact, letting anger out all the time has been found to just make you more likely to be angry, not less. Unless of course you are expressing your feelings and needs in a constructive manner, whereby you are listening to the other person's perspective and taking their needs and interests on board as you openly express your own.
A tailored approach to counselling throughout Perth and Fremantle
Your concerns about anger, the causes and the trouble that it is causing is going to be different from one person to the next. We work one on one with our clients to offer a 6 – 14 session counselling program.
A psychologist is trained to help you identify the situations that cause you to be angry, learn release options, explore how your thinking patterns and behaviour contribute to your feelings and resolve past situations that have left you susceptible to these triggers.
Sometimes anger can be a sign of an underlying problem such as depression, anxiety, Bi-polar or past traumas. Anger management counselling can help you to identify the causes of your anger and resolve it.
We can help with Court ordered anger management courses.
What our anger management services cover
Helps you to identify the patterns in what causes you to express your feelings in an unhelpful manner
Explore the beliefs and thoughts that underlie unhealthy anger
Find healthy ways to release your tensions
Build awareness and control
Explore and process the sources of pain from the past or learning that contributed to unhealthy emotional reactions or behaviour.
Speak to us today to make an appointment
We also are able to help you identify and work through anxiety, post-traumatic stress disorder and depression. We open our services up to families, as well as relationship counselling.
Katherine Shanhun
Katherine is a senior Psychologist with over 10 years experience in counselling. She works with a range of issues including anger management, relationship issues, trauma, mood disorders and family discord.
Katherine can assist with Court ordered anger management sessions.
Her approach to Anger Management is primarily Cognitive – Behavioural Therapy in focus but she can integrate Eye-Movement Desensitisation Reprocessing Therapy.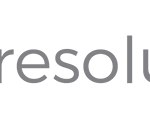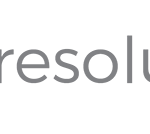 Heidi Smith
Heidi has over 12 years experience in counselling. Her areas of interest include anger management, parenting, relationship conflict, anxiety, post-traumatic stress disorder, obsessive compulsive disorder and depression.
Heidi's approach to anger management is also cognitive behavioural therapy focused but she also integrates mindfulness, physiological anger tracking (through the use of Spire breathing tracking apps) and also Eye-movement desensitisation reprocessing (EMDR) to deal with the emotional aspects of anger.
Heidi can also assist with Court ordered anger management sesssions
Where are you located?
A resolution Applecross has been proudly helping the people of Perth for over 10 years. Set in the heart of Applecross Community Village (Private entry on the first floor via stairs) and Reynolds Road Medical Centre (Wheelchair accessible). We are conveniently located just off the Kwinana Fwy. Nearby suburbs include South Perth, Como, Booragoon, Victoria Park, Mount Pleasant, Rossmoyne, Fremantle, Willeton and more.
Aresolution Community Partners
Our couch, Your private space
Our private and warmly appointed rooms provide the perfect space for you to begin your journey of self-development. We are located near Applecross Village with a private rear entry, upstairs at the back of the building. You can also book Online Therapy sessions.
Book Online
Make and manage your appointments online, our diary portal makes it easy.