Employee Bullying Investigation
WORKPLACE BULLYING SPECIALISTS. SENSITIVE AND SPECIALISED BULLYING AND HARASSMENT INVESTIGATIONS
A resolution is Perth's leading bullying and harassment investigation service.
With nearly 67% of employee bullying investigations resulting in a complaint being found to be unsubstantiated, 25% of managers leaving the organisation and a significant number of the accused experiencing depression, anxiety, post-traumatic stress and suicidal ideation, the process of investigations needs to be handled with the utmost sensitivity to your organisation and your staff.
There are two sides to every story. All employees deserve respect and deserve to have someone listen to their story, no matter how 'obvious' the outcome appears from the initial complaint.
As an Organisational Psychologist acting as an investigative interviewer, I aim to be a specialised extension of your organisation and human resources department. Your HR staff are not trained as police investigators. Neither am I, I and don't try to act like one.
I aim to treat all your staff and the investigation complaint with the utmost respect and objectivity, all interviews are objective, explore all necessary questions to establish the facts of a case to support/disprove both the complainant and the respondents version of events.
Decisions are made at the end, after it is established whether events more likely than not occurred and after me and my team analyse the credibility of the witnesses.In my experience as an investigator, I have heard of cases of bullying extend over 8 months for an investigation and clients paying up to $65 000. As a psychologist I have worked with client who have had stable bipolar symptoms for 15 years, become unstuck during an investigation process under which they have felt interrogated and completely unsupported by the organisation.
It is really important to choose an investigator that you can trust to manage your staff and the investigation process with integrity and sensitivity to your employees and organisation.
I aim to complete your investigation in a timely manner, I can fully support your organisation through every step of the process beginning with the gathering of a complainant statement, preparation of an allegation letter, conducting interviews, collecting documents and preparing the investigation findings and assisting with recommendations.
We have worked extensively with clients in the Health and Not For Profit Sector including Nursing, Foster Care, Outreach Centers, Behavioural Therapists, Psychology and Aged Care.
As an Organisational Psychologist, Heidi Smith, lead HR investigator specialises in the Health and Not For Profit Sector. However, we have experience with dealing with both government and private sector clients and complaints involving workers, managers and senior executives. Our employee investigations are based in Perth, Western Australia, but we service interstate and international clients as well.
INVESTIGATIONS.
Our investigation speciality is to not only deal with matters of evidence related to misconduct, harassment, bullying or discrimination but to provide insight into the underlying causes of the the complaint such as management style, cultural issues, procedural issues and more.
Your organisation will achieve resolution through professional engagement, assessment and intervention/recommendation for strategies. We also offer workplace mediation to help overcome possible disputes.
WE CAN HELP YOU MANAGE YOUR BULLYING INVESTIGATION
We always operate in an unbiased, professional and sensitive manner.
A resolution specialises in working with clients who have received allegations such as bullying or harassment, but who also have a complex system of interpersonal relationship issues.
Our employee bullying investigations utilise a multidisciplinary approach including interviews, conflict coaching, and online culture assessment. Your bullying investigation can involve the immediate employees or your whole department or workforce.
The following is a list of issues we have experience in handling:
Grievance following performance review/management
Accusation of bullying
Accusation of victimisation after absence
Long-term absence post performance management
Interpersonal dispute between two senior colleagues
Performance management and accusation of bullying
INDEPENDENT, CONFIDENTIAL AND THOROUGH INVESTIGATIONS
Our workplace investigations or enquiries can involve the immediate employees or your whole department or workforce.
Your Investigator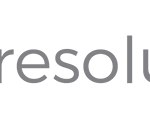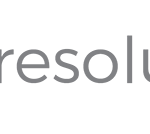 Heidi Smith
Principal Psychologist
Heidi Smith is a senior organisational psychologist and workplace investigator. Heidi has strong experience in human resource management specialising in conflict management, bullying, harassment, worker's compensation, organisational design and development, policy and procedure, performance management, grievance resolution and employee disputes.
Heidi helps workplaces investigate matters quickly, effectively and fairly. As an experienced Organisational Psychologist Heidi has a strong understanding of stress, organisational culture and structure, bullying and harassment and performance management issues.
Heidi has carried out bullying investigations in the not-for-profit and private sector in Perth, and has extensive experience in the health sector. Heidi developed regulatory experience as a professional officer psychology at the Australian Health Practitioner Regulation Agency and has worked extensively with clients in the health sector including nursing, foster care, outreach centres, behavioural therapists, psychology and aged care.
For more information on our bullying or harassment investigations within Perth, call us today on 08 6117 8001.
Download: Investigator Profile Heidi Smith Aresolution Find out more
Aresolution Community Partners
Our couch, Your private space
Our private and warmly appointed rooms in Applecross provide the perfect space for you to begin your journey of self-development and start taking control of leading a more fulfilling life. We are located near Applecross Village with a private rear entry, upstairs at the back of the building.
Book Online
Make and manage your appointments online, our diary portal makes it easy.