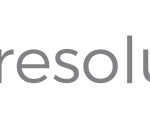 Katherine Shanhun
Senior Psychologist and EMDR Therapist

For over 15 years Katherine has worked as a psychologist with children, teenagers and adults covering issues such as depression, anxiety, stress and many others. She has worked in a number of non-government organisations, before moving into private practice. Katherine works from a strengths-based perspective connecting in a compassionate and down to earth way with people and meeting them where they are at in their life. She works collaboratively with the person to achieve their goals and removing barriers to reaching their potential.
With over 5 years of experience as a school counselor, Katherine has extensive experience working with children and teenagers. She is passionate about people achieving their goals and uses a number of therapeutic modes in facilitating this. These include the aforementioned Strengths-Based Approach and Schema Therapy along with Narrative Therapy, Eye-movement desensitisation reprocessing therapy (EMDR) Cognitive Behavioural Therapy and Acceptance and Commitment Therapy. She has worked with young people in crisis including suicidal and self-harming individuals along with students with behavioural concerns.
Katherine spent considerable time working at Relationships Australia, facilitating therapeutic groups for children and separated parents. She also facilitated parenting courses. She has experience in providing counselling for individuals in domestic violence relationships.
Katherine has worked for a number of years with people assisting them to return to the workforce following an injury and people who are experiencing challenges whilst working (EAP).
Katherinés experience with people runs across the lifespan, she is experienced in psychological therapy for the elderly, she can assist with excessive worry, depression, sleep difficulties, difficulty concentrating, low motivation or forgetfulness and memory loss. Katherine can help older clients deal with their worries about the future and loss of independence while helping families cope with the changes.
For individuals who have experienced challenging life experiences or trauma (with the resulting impact on sleep and daily living), Katherine utilises Eye Movement Desensitization and Reprocessing (EMDR). She has also completed a significant amount of training in Schema Therapy that assists people with Personality Disorders. For many people with a history of trauma or stressful life events that it is not just about the strategy work, its about reaching a deeper understanding of the emotional triggers and beliefs about yourself and the world and how they might relate to our behaviour and experiences today.
Irrespective of their specific concern Katherine enjoys journeying with the person who is wrestling with life's challenges through to completion. She is a gentle and compassionate psychologist who has seen many people's lives changed and who are now living a full and rich life
Some of Katherine's clients have a shorter journey (6 sessions) while many see her for around 10 or more sessions (anxiety/depression) and others see me for longer for the formal work and ongoing for maintenance. For families, trauma or more complex concerns we will most definitely have over 16 sessions for the year and some of the mentioned issues may require more (you can discuss this with Katherine in session).
Katherine is a nationally accredited Psychologist with the following training highlights:
Family Therapy Training (3 days)

Narrative Therapy Training Level 1 (Dulwich Centre)

Advanced Certificate in Play Therapy

Trauma workshop

Principles and Practice of Cognitive Behaviour Therapy

Trauma informed practice

3 Phase approach to working with complex trauma

EMDR training

Attachment focused EMDR training

Schema therapy
Katherine is experienced working with people with these concerns: