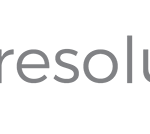 Namrata Makhijani
Psychologist – available for face-to-face, online therapy and EMDR

Namrata is a registered psychologist experienced in helping teenagers and adults with a wide range of concerns. She is skilled at helping people with anxiety, borderline personality disorder, perfectionism, obsessive compulsive disorder (OCD), depression, trauma, ADHD and more. Namrata's approach balances insight building with skills and strategies needed to manage unhelpful thoughts or difficult emotional experiences.
Namrata specialises in working with adolescents, adults, and families. He has completed a Masters in Applied Psychology, Bachelor of Science Psychology, and a Bachelor of Science – double major in Psychology and minor in Human Biology. Namrata has also attended 2 days of advanced training in Exposure and Response Prevention for OCD in Adults run by the OCD Clinic Perth.
Namrata has over 5 years' clinical experience working with client groups across the lifespan in a variety of settings. Namrata has a wide range of experience working across various mental health sectors and specialises in community adolescent mental health.
Namrata employs a holistic approach when working with clients, considering the role and impact of sleep, diet, exercise, and other lifestyle factors. Namrata's main therapeutic approaches include Cognitive Behavioural Therapy (CBT), Acceptance and Commitment Therapy (ACT), Trauma-Focused Cognitive Behavioural Therapy (TF- CBT), Imagery re-scripting (Schema Therapy) and Dialectical Behaviour Therapy (DBT).
Over the course of her career, Namrata has developed a wide range of psychological skills including – assessment, formulation, diagnosis, consultation, risk assessment, and expertise in working with a variety of treatments
Namrata brings a warm and bubbly presence which is helpful in building connection and trust with young people. Further to this, Namrata has gained experience in working with families and aims to involve parents and caregivers into the therapeutic process when appropriate. Her work focuses on building an understanding of how past experiences connect with people's beliefs, thoughts, and emotions.
Anxiety and Obsessive Compulsive Disorder (OCD)
Anxiety is a fear-based response that often contributes to overthinking, self-doubt, and loss of self-confidence. Namrata balances insight building with skills and strategies needed to manage unhelpful thoughts or difficult emotional experiences. Learning to calm and settle the nervous system is a key part of managing anxiety. We will also work on understanding and challenging or accepting the thoughts and beliefs that underpin the anxiety. Namrata has attended advanced training in OCD treatment and utilises anxiety management strategies and also exposure response therapy for the treatment of OCD. 
Depression
Namrata has a particular interest in working with depression. Namrata emphasizes exploration and identifying individual and family values that act as a guiding light in difficult time. She supports clients to align their values and actions to work towards an experience rich, balanced, and meaningful life. We have ample evidence that depression impacts physical systems in our body, and strategies that address these are crucial in managing depression.
Trauma
Trauma is more than a 'life threatening event', it is an event, memory, or thought that has caused a deep emotional, mental, or psychological injury to the person. We know that trauma changes the way someone think and views the world. Namrata has worked within a trauma-informed model with young people and adults. She understands the wide-ranging impacts of trauma on a person's life, relationships, identity, and community. This understanding guides her work in helping people work towards building a sense of confidence and strengthening their life wisdoms and learnings after experiencing trauma.
During therapy, Namrata focuses on providing grounding and relaxation techniques, emotional regulation (identifying feelings), creating a trauma narrative and processing trauma memories (discussing the overwhelming events and associated feelings), as well as cognitive coping strategies (identifying and replacing negative thoughts).
Namrata recognises the impact of trauma on our sense of identity (who we are), safety within the world and with others, and trust. It is important that treatment addresses these aspects and Namrata focuses on assisting clients with creating a new and balanced narrative about their lives to empower clients for their life ahead.
Adjustment difficulties
Adjustment difficulties is a broad term that describes the challenges human beings may face when confronted with changes. It is the shift in our friendship groups, a break-up, starting high-school, finishing high-school, changes in family relationships, or changes at your workplace. While these things are a 'normal' part of life, they sometimes come with big emotions and a period of uncertainty and shift. Namrata has a sound understanding of the unsettling nature of change, she will work with you to identify how you respond to change and provide support during this sensitive period. This includes working together to accept these changes into your life and find coping strategies to manage distressing situations or emotions.
Key training highlights:
2015 Bachelor of Psychology
2016 Masters of Applied Psychology (Pre-clinical)
Dialectal Behavioural Therapy skills
Acceptance and Commitment Therapy
Eye-movement desensitisation reprocessing therapy (EMDR) and imagery rescripting

Treating Perfectionism

Exposure and Response Prevention for OCD in Adults, Perth OCD Clinic Training
Namrata is passionate about helping people with these concerns!
| | |
| --- | --- |
| Trauma and Post-traumatic Stress Disorder | Anxiety |
| Obsessive Compulsive Disorder | Bullying |
| Perfectionism | Grief and loss |
| Adjustment difficulties | Borderline Personality Disorder |
| Depression | Stress Management |
| Low self-esteem | School refusal |